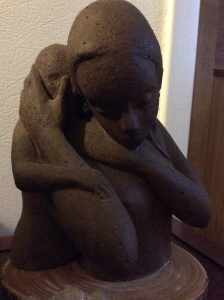 I work in ceramics which I build by hand, hollow out and fire in an electric kiln in my studio. I paint using mainly acrylics and oils and draw using pencils and charcoals. I am a Lancashire woman by birth and by choice. I lived in London for almost a decade but returned to my home county Lancashire in 1988.
I am passionate about the work I have done in equality throughout my previous career in education as a teacher trainer and my art work. I am interested in cultures and identity and this has definitely influenced my art.
I am inspired by art from around the world and the interaction between human beings. I am inspired by people and like to portray a range of human emotions and explore the tenderness, exchange and passions of and between a range of people.
I am drawn to curves as in art nouveau but love the simplicity and style of art deco. I love the flow of curves as they lend themselves so beautifully to sculpture but combined with simplicity. An art critic described my work as "fecund"… I think that description is perfect… "fruitful, inventive, very productive or creative intellectually".
I aim to portray sensuality in both the subject and the style. I like to produce both representational and abstract work as either can portray the emotional intention of the work.
I am always more than happy to hear from people, whether it's to provide feedback on work you have seen, to buy an existing work or to discuss a bespoke commission.
You can contact me using the email address: Richmondj191@gmail.com or give me a call on 07743 860268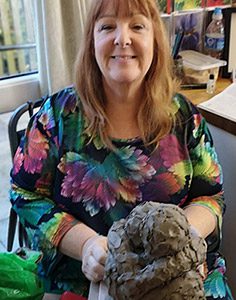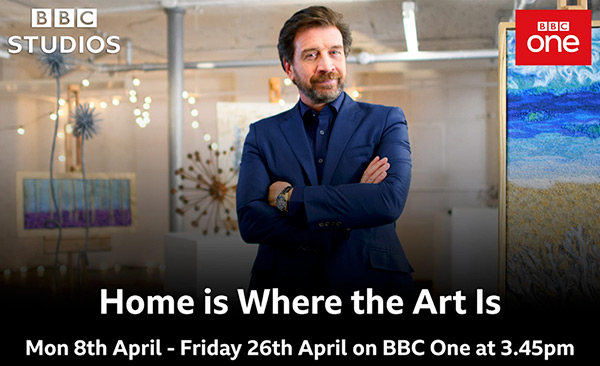 LATEST NEWS
I am thrilled to be taking part in a new BBC 1 series 'Home Is Where the Art Is'. The programme is presented by Nick Knowles and episode 15 which features my artwork will be aired on Friday 26 April 2019 at 3.45pm.